About me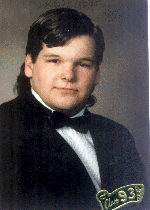 I am a Graduate of the University of Oklahoma at Norman, Oklahoma. I have a degree in Chemical Engineering.

I am working in Lawton, Oklahoma for Circle K Convenience Stores. Yes, we sell some chemicals products there.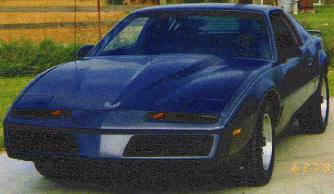 This looks like my blue 1986 Berlinetta Firebird S/E Special Edition. There was a limited run of only 2,259 Special Editions that were built in 1986. I bought this from my Dad, who bought it from his Mom. His Mom bought it brand new in 1986. Our family gets most of our cars from his Mom who likes to buy new cars.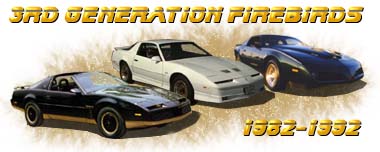 They told her it was a Special Edition and that it had a 350 cubic inch engine in it. (The spec sheets I can find on the WEB just show a 305 engine for 1986 though.) It had the big firebird decal on the hood, the overhead console with the built in flashlight, a Secial Edition steering wheel, the 1984 Trans Am Spoiler, and the 1986 Trans Am alloy wheels.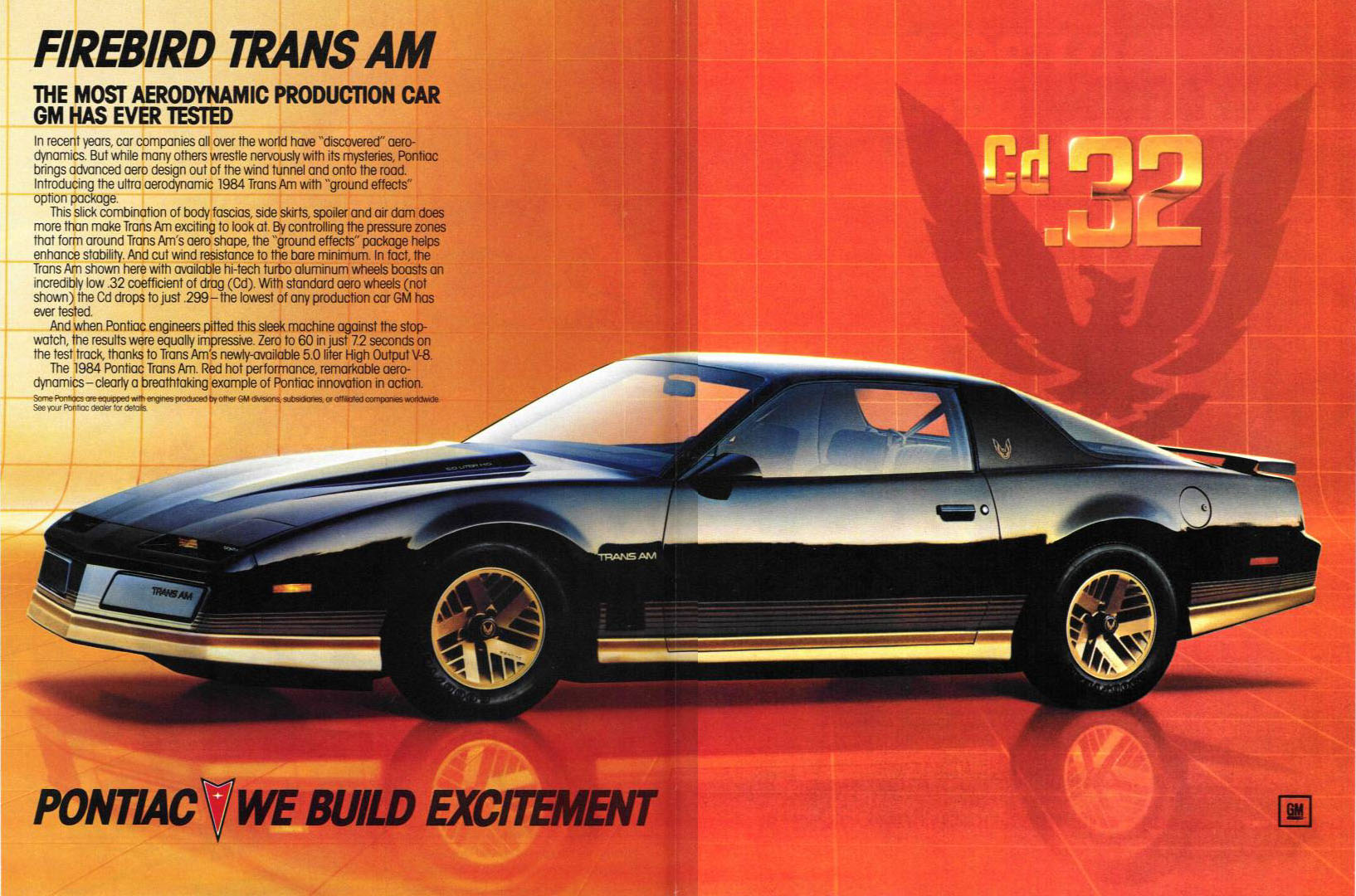 It looked very much like this 1984 Firebird Trans Am. It has the same spoiler, the same firebird decals on the side, and the exact same wheels.
It was stolen and stripped while Dad's Mom owned it. They took the complete interior including the seats, floor carpet, overhead liner, the steering wheel, the spoiler, and the wheels. In other words, they took everything that makes it look like a Special Edition, probably to put on another car. They dropped it on the ground after they took the wheels, so the body was damaged.
Insurance fixed it, but they could not replace the Special Edition steering wheel. We left the firebird decal off the hood, when the paint shop repaired the body damage and repainted it. That was to keep it from being so conspicuous a target for thieves.
My sister rear ended a car with it, so the front end and front fenders were replaced and repainted. The radiator and engine were not damaged.
Then my brother rear ended a car with it. This time it was a lighter tap and only the front bumber cowling had to be replaced and repainted. Maybe this car needs better brakes.
The automatic transmission went out at 180,000 miles. I had it rebuilt and it runs good now. The catalitic converter had to be replaced to get it running good after the transmission was rebuilt. Maybe the collasped catalitic converter is what caused the automatic transmission to go out. I had it tuned up at this time also.
A few months later, the mufflers had to be replaced. I had Midas Muffler put on their Performance Mufflers. It already had dual mufflers, of course. It sounds much better now with the Midas Performance Mufflers. And it goes good too!
My Favorate Home Pages
Will Ballew. This is my E-Mail address.
<!IMG SRC="images/colorbar.gif">
<!If you can't hear music playing right now, you can download Crescendo by clicking on the Crescendo bar below. You'll love it!>
<!A HREF="http://www.liveupdate.com"><!IMG SRC="images/crescend.gif" border=0><!/A> <!embed SRC="images/barmusic.mid" width=147 height=55 volume="80%" AUTOSTART=true LOOP="1">
<!IMG SRC="/cgi-bin/counter/ron_ballew"><! Visitors Since 19 Sep 97>



Return, <! --- CHANGE RETURN PAGE ---> Top Page, Ron's Home
http://ballew.org/weballew.html <! --- CHANGE PAGE NAME ---> Updated February 2, 2002 by Ron Ballew <! --- CHANGE DATE --->