Donald Ray Ballew
Donald Ray Ballew passed away Thursday, August 16, 2007, at St. John Medical Center in Tulsa, Oklahoma, at the age of 64. Don was born January 3, 1943, in Tulsa, Oklahoma, to Burney Willis and Mary Etta (Harmon) Ballew. His family moved north of Tulsa, to Turley, Oklahoma, in 1951. In Turley, Don was raised in the countryside along with rabbits, chickens, cats, and dogs. Don attended Cherokee Jr. High School and McClain High School. He moved back to Tulsa with his parents in 1961.
Don was a United States Navy Veteran, in the tradition of his Father, brothers, and sister, who all served in the military. Since Don did not finish High School, he got his GED while in the Navy. After Don got out of the service, he drove a Pepsi delivery truck in California, for a while. Don returned to Tulsa and married Nancy Williams of Tulsa, Oklahoma. They had one child, David.
Don lived and worked in Dallas, Texas, as an electrician, and traveled for an electrical contractor installing power management systems in the Dillards Department Store chain. In 2001 Don bought 40 acres north of Clarksville, Texas, and lived there several years. His "thing" was building a starter cabin, enlarging the pond, and building a fence around his acreage. This involved clearing a lot of land, and doing a lot of mowing.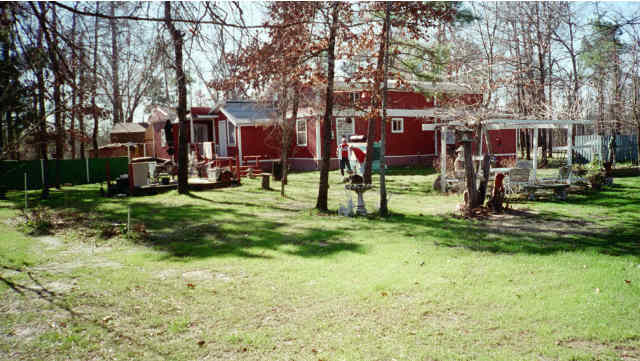 Don's Mom and step-dad retired on 40 acres across the road from Don, and he helped them build their retirement homestead there.
Don retired early under Social Security at age 62 and in 2006 Don moved to Sapulpa, Oklahoma, to live with his son, David, where they opened a computer store, and where they played online computer games into the wee hours of the night. Don is survived by his son: David, of the home in Sapulpa, Oklahoma; his brother: Ronald, of Lawton, Oklahoma; his sister: Patricia Ann Ballew Jubera, of Dallas, Texas; and, his step-father: Edward Scott, of Clarksville, Texas.
Don was preceded in death by his father: Burney Willis Ballew, of Mangum, Oklahoma; his mother: Mary Etta (Marietta) Harmon Ballew Scott, of Clarksville, Texas; and, his brother: Richard Allen Ballew, of Garland, Texas.
Don was baptized into the church at the Turley Church of Christ where he went to church 3 times a week and learned the scriptures. As a member of the church, he could repent of his sins and ask for forgiveness and be allowed to enter the gates of heaven. Let us bow our heads in prayer: "Our Father, who art in Heaven. Please forgive us our sins, and please forgive Don, and allow him to enter into your heavenly abode. In Christ's name we ask, Amen." - August 23, 2007 by Ronald Willis Ballew